Remote Telemetry
Remote Telemetry Units (RTU) automate and manage complex networks in the water & wastewater, oil & gas, communications & broadcast, transport and energy industries.
Primayer's partner, Servelec Technologies, manufactures three brands of RTU:
These RTUs enable you to connect, monitor and control your network of remote assets securely and in real-time. The range is wide and made up of hardware which is compact, modular, low power and WITS-certified. Communication is cellular, and data is processed and saved to the cloud. Companies around the world, working under a wide range of extreme environmental, political and economic conditions, have been managing their remote assets with RTUs from Servelec Technologies for over 40 years.
Key benefits:
Access remote assets
Save engineering time
Enable machine-to-machine communication
Protect data
Reduce downtime
Low installation cost
Find out more at servelectechnologies.com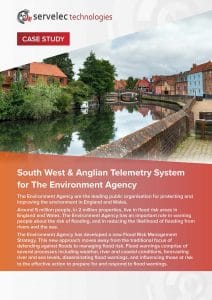 Simon Harrison, Telemetry and Automation Manager at Anglian Water
"Our engineers have reported to me how the clever design of the unit has made it very straightforward to install, which is perfect for a project manager. Because each device is so easy to install, we have been able to save a significant amount of time and money on this part of the project, thanks to the commitment and skill of the team at Servelec Technologies."