Customer Support
Primayer offers first class customer support services for all our products and applications. We provide detailed technical advice for all enquiries with a dedicated helplines for product repair and servicing. Training courses are available for all Primayer product applications; plus training courses can be provided for customer specific applications.
Primayer SimpleHelp Software
Download Primayer SimpleHelp Software
Technical Support Team
Please email us for any support requirements globally and your request will be responded to accordingly.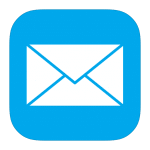 Please find below relevant contact telephone numbers:
United Kingdom
Chris Moore (English) 
Roberto Presta (Italian, French, English)
Telephone: +44 (0)2392 252228
France
Philippe Lambolez (French, English)
Telephone: +33 (0)4 72 19 10 62
Far East
William Jacob (Malay, English)
Telephone: +60 (0)3 5525 2895