International Women in Engineering Day
To celebrate International Women in Engineering Day (ok, one day late!) we interview our Technical Services Director, Barbara Hathaway.
What three words describe your role as an engineer?
Creative satisfying people-focussed
What does Primayer do?
Primayer designs and manufactures intelligent water network monitoring and leakage technologies, and supplies them to the global water industry.
How long have you been at Primayer?
I have worked at Primayer for 23 years, starting as a software engineer, taking responsibility for customer support and finally joining the board as Technical Services Director in 2015.
Name your favourite female scientist/engineer?
Personally, my favourite female scientist has to be my mother who after graduating with a Chemistry degree, went on to work at Fort Dunlop on product development, working on the skirts for the first hovercraft and tyres for a Donald Campbell land speed record attempt. She was a real trailblazer.
Watch archive footage of Sir Christopher Cockerell and his hovercraft.

As for more well-known trailblazers I would nominate Hedy Lamarr Hollywood actress and creator of the idea of a frequency-hopping communication system, which was used by the US Navy 20 years after she patented it.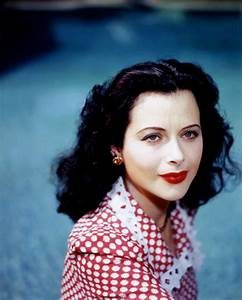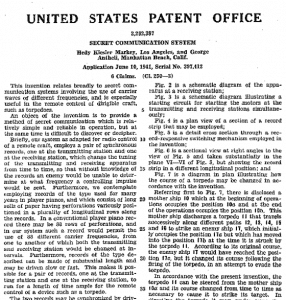 What gets you out of bed in the morning?
I want to smash the glass ceiling for future female engineers. As a female Technical Services Director in a British manufacturing company, Primayer, I know firsthand how much women can contribute at board level in a technical capacity.
What do you do to encourage other women into engineering?
I feel the best encouragement any young women can get to enter engineering is to normalise it. It is rocket science, but there is no reason why girls & women cannot take on rocket science! By being visible and telling young women it is normal for women to lead an engineering team we are making it easier for them to follow their dreams in the future. When I was at school I told my careers teacher I wanted to design racing cars. He was shocked and had no idea what to recommend for me to study. With my parents' encouragement I studied engineering and although I didn't make it into the automotive industry I have managed to work on leading edge designs for equipment in my field. Through the Aspire mentoring scheme I have been able to pass on some of my knowledge and experience to other working women. We need more women in senior and board level roles within science and engineering.
What advice would you give your teenage self?
Dare to be different. Speak up. Run for fun whenever you can.
Thank you Barbara.
 Barbara and all at Primayer support all girls and women studying or working in engineering.