Toilet Twinning News
We're in and we're already twinning!
In many countries, people are still living in extreme poverty and don't have access to clean water and decent toilets. They have not been taught about hygiene. Worldwide, nearly 1,000 children die daily from preventable diseases linked to dirty water and unsafe toilets. 2.3 billion people don't have a safe and hygienic place to go to the toilet. This robs people of their health – and their dignity.
Primayer will help one toilet at a time and we are proud to support the building of a sustainable toilets that will endure. Watch this space for news of our first wave of fund raising activities.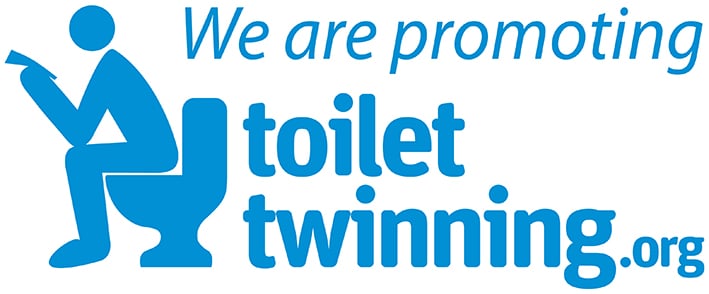 How do we support Toilet Twinning?
It costs £60 to twin a toilet and Primayer has started it's support by donating £660 for all 11 of it's UK headquarters company toilets to be twinned. We believe that, by contributing to Toilet Twinning, we can make a real difference to struggling families and help flush away poverty.
Which countries are we supporting?
Our staff and twinning team have opted to build toilets in Guatemala, Nepal, and Tanzania.
What motivated us to pick the countries to support?
We asked our staff to let us know if they had any specific preferences for the countries that we would twin our toilets. We will share stories as we hear of them.
Primayer Financial Controller Derrick Murray
Derrick spent 3 months on a research project in Tanzania as a student. He was tasked with reporting back to his sponsor any challenges faced by local families who had been selected to receive free bee hives. This project's mission was to spearhead the introduction and development of bee keeping as a source of income for families in the local community. Derrick was humbled by the kindness shown to him from his host family, although they had absolutely nothing they were so generous. He remembered how they smiled despite their poverty; they had no running water and no toilet. The most precious items owned by the mother of the family were a comb and mirror which she kept on a shelf.  He will always remember this time. Derrick has selected Tanzania as his chosen benefactor country of a Primayer twinned toilet.