Scottish Water adopts new Phocus3 to reduce leakage
Scottish Water have recently partnered with Primayer to reduce leakage in some key areas of their water network
Their Glasgow based teams have used Primayer's innovative technology to pinpoint leaks and the results have been promising.  Using a combination of approaches Scottish Water technicians have been able to investigate leakage within distinct problem areas of the water supply network . They have done this by narrowing down potential leakage areas using acoustic logging and then closing in on leaks by utilising accurate pinpointing correlating techniques.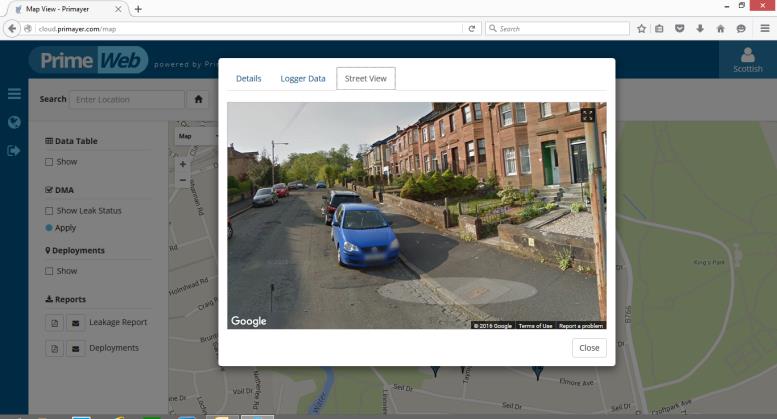 Find out how the teams at Scottish Water are making inroads to reducing leakage … Case study at Scottish Water.
The "leak locating" process outlined in the case study above  is highly scaleable and ongoing works by the team at Scottish Water have recently successfully identified and repaired several leaks (see below for some examples). The leak identification and repair process adopted by Scottish Water aims to deliver ongoing further impressive results. All leaks repaired to date have made significant long term savings to the water supply to the area.
"Our teams have been using the Phocus3 noise loggers and as we have increased the number of loggers and developed our methods of deployment we have grown in confidence in our ability to localise and pinpoint leakage" Stephen Maguire Scottish Water Network Analyst
Garscube East DMA
Here there was 4" main leak found on Doncaster Street by the Phocus3 loggers, this was pinpointed inside a housing development. The subsequent repair to the pipe achieved a saving of 4 l/s to the water supply.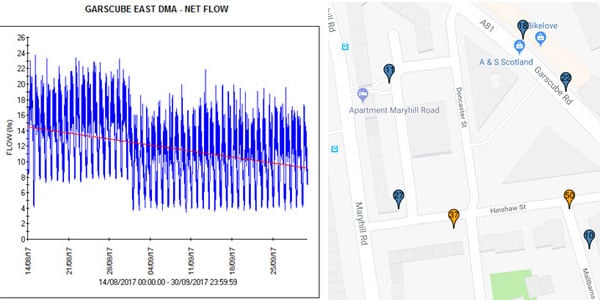 Gateside Road DMA- 4
A further 4″main found on Gateside Road by the Phocus3 loggers and repaired by water response team with a saving of 2 l/s to the water supply.